Andrews Academy's
Official Newsletter
August 7, 2020

Dear Parents/Guardians and Students,

On behalf of the faculty and staff of Andrews Academy, we are blessed to welcome you to the 2020–2021 school year. We have been working all summer in anticipation of welcoming our students back to school. We trust that you had a restful and even enjoyable summer. As we begin this academic year, it is fitting that our theme is We walk by faith, not by sight. (2 Corinthians 5:7)
While this year will be different because of COVID-19, our commitment to our students is stronger than ever. Classes begin on Monday, August 24, 2020 (face-to-face and online). Please note that August 24 and 25 will be half days with a 12:15 PM dismissal. The schedule for those days will be given out at Check-In Day and in e-newsletter next week.

By now, most of you have completed the enrollment process, and chosen your classes. Check-In Day, which is Monday, August 17, is the time for students to buy textbooks and uniforms, sign-up for the optional hot lunch program, see your friends, and meet new ones.
Included in this digital packet (attachments to this email) are items that will allow for a smooth check-in process. A packet will not be sent in the mail this year. Please take some time to review the items and complete forms that can be completed prior to your arrival for Check-In Day on August 17. Pay close attention to the schedule that outlines appointed times of check-in based on last name. Please arrive during your scheduled time. If you are unable to attend Check-In Day, please email Ms. Esther (penn@andrews.edu) for an appointment on August 18-20.

We have put several measures in place to allow for a safe process:
● Only one parent may assist their student(s) in the check-in process.
● Everyone must wear a mask or face covering.
● The check-in times have been extended to allow for fewer people in the building at one time.
● Check-in stations will be spread out to allow for physical distancing.
● There is one way in and one way out of the building.
Sabbath, August 29, is our Dedication Convocation. We invite parents and students to join us for this virtual service as we dedicate our year and ask God for His blessings. Once again, our theme is We walk by faith, not by sight.
Please know that if you have any questions or concerns about the school year, our doors are open.

Blessings,


Pastor Mario Ferguson
Interim Principal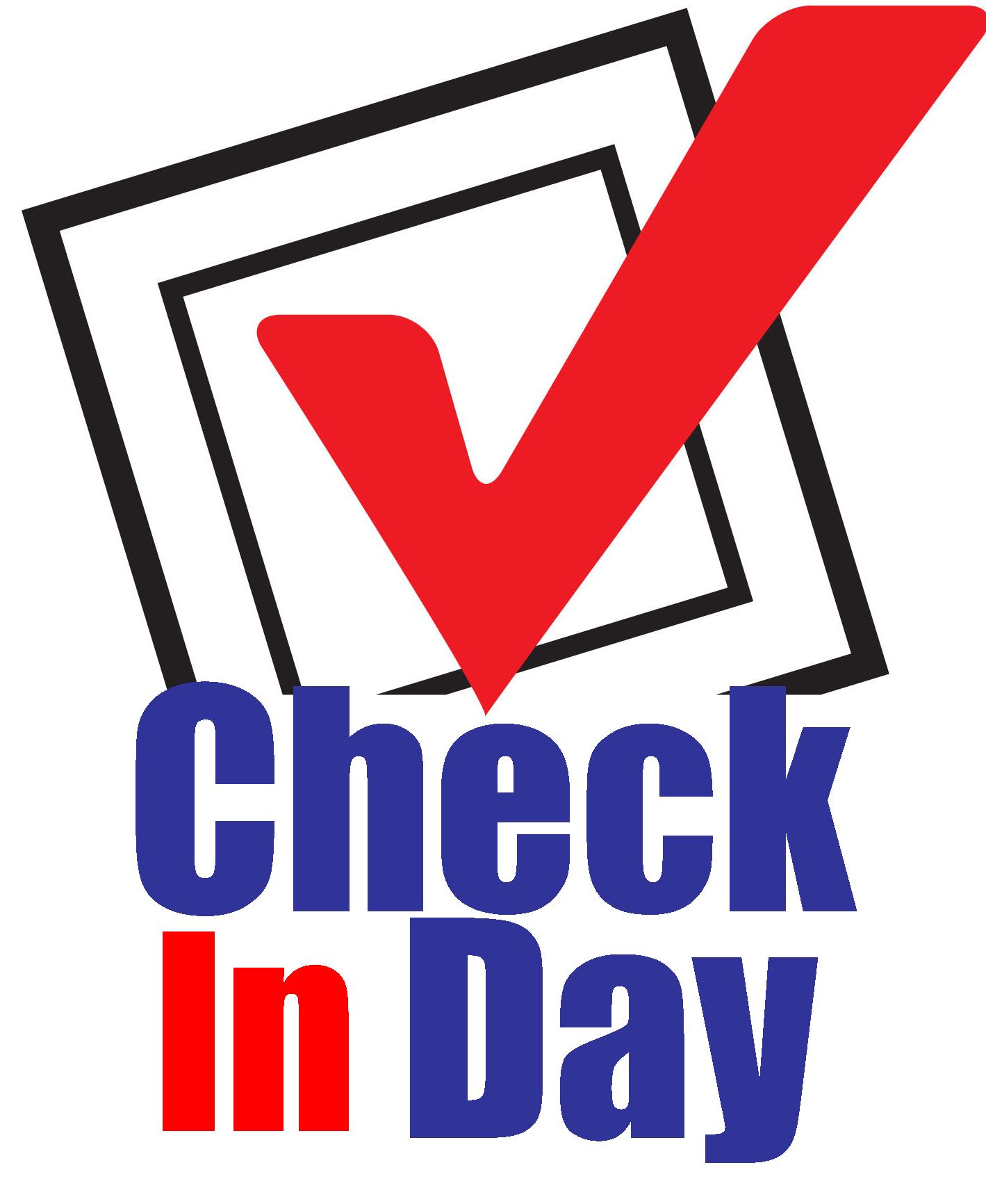 Monday, August 17

We are asking that only one parent and and their AA student(s) attend to reduce the number of people in the building.

Please come at the following time by the first letter of your last name:

| | |
| --- | --- |
| 9:00 AM | G-I |
| 10:00 AM | J-L |
| 11:00 AM | M-O |
| 12:00 PM | P-R |
| 2:00 PM | S-V |
| 3:00 PM | W-Z |
| 4:00 PM | A-C |
| 5:00 PM | D-F |
What to Expect at Check-In Day

To avoid congestion and long lines on Check-In Day during this COVID crisis, only students who have COMPLETED the enrollment process and paid the first month's tuition may attend Check-In Day. If not completed by August 14, the office will be open August 18-20 to assist you.

Please email

penn@andrews.edu

for an appointment time.

Purchase textbooks, PE Uniforms, and AA Uniforms.
Bring completed form:

After School Hours Agreement

Receive class schedule.
Meet our music teachers.
Locker assignment (not mandatory).
Tuition #1
The due date for tuition payment #1 is next Friday, August 14.
You may mail a check to the Academy at the following address, or email us to set up an appointment for cash payments. Credit/debit card payments are not accepted at the office. Please contact Gracie Gaytan for access to TouchNet, our online payment system.
Andrews Academy
8833 Garland Ave
Berrien Springs, MI 49104

As a safety precaution due to COVID-19, payments WILL NOT be accepted on Check-In Day, Monday, August 17.

Students who have not submitted their first tuition payment WILL NOT be allowed to attend Check-In Day.
If you have any questions, please do not hesitate to contact Gracie Gaytan, Business Manager, at gaytan@andrews.edu.
Class Schedules

If you have turned in a schedule to Ms. Ivonne, she will email your schedule to you a few days prior to Check-In Day (August 17).

Schedule changes cannot be made on Check-In Day. If there are changes that need to be made, please contact Ms. Ivonne prior to or after Check-In Day.
School ID Cards

We are awaiting the procedure from the Andrews University Academic Records department for our new students to have their picture taken and receive their Andrews Academy ID Card. This ID card will be used for you to enter the school during school hours.

As noted below, students who participate in the hot lunch program will use their ID card to purchase their lunch each day. Students who attended Ruth Murdoch last year will be able to use their ID card to purchase hot lunch until the new ID card is made. All other new students who participate in the hot lunch program will receive a special card from AU Dining Services until ID cards are made. Thank you for your patience!
Hot Lunch Contracts

Andrews University Dining Services is excited about this school year and want to make you aware of several changes that they have made to their operation.

Due to the pandemic, we are unable to accept cash for hot lunch. In order to participate in the School Lunch program, you will need to have an ID card and a School Lunch Contract. Attached to this email is a digital School Lunch Contract and a Family Application for the Free/Reduced Meal program for a parent or guardian to print and fill out, as well as a letter from Dining Services with more information about the lunch program. (If you are a new student, please contact Ms. Esther [penn@andrews.edu] for your AU ID number.)

Once you have filled out the contract, please send it to Dining Services. You can e-mail it to ds@andrews.edu; fax it to: 269-471-3789; or bring it to the Dining Services Office. For those that are new, the office is located on the first floor of the Campus Center, otherwise known as the Student Center, at Andrews University. Office hours during the school year are Monday–Friday from 9:00 AM – 5:30 PM, and Friday from 9:00 AM - 12:00 PM.
Once we receive your signed contract, your ID card will be activated with the meal plan. In order to purchase a meal, you must present your ID card.
We understand there have been challenges with getting an ID card from Academic Records. If you are unable to get an ID card, Dining Services will issue you a special temporary card to use until you are issued an Andrews Academy ID, but you must come to the Dining Service office to get this card. If you were a graduate from Ruth Murdoch this past year, and you are not able to get an Academy ID card yet, you may use your RMES ID card until you are able to get your Andrews Academy ID card.
When you enter the school in the mornings, please visit the office and place your ID card into the lock box provided. This lets us know that you would like to participate in the program on that day. The school lunch team will pick up the lock box at 11:30 AM every day. We will swipe your ID card through the system to record your meal, sanitize your card, and return it to the Academy office where you can pick it up before leaving the building.
Meals will be prepackaged and available for pickup in the dining area at the scheduled meal times. We thank you in advance for your honesty in only taking a meal if you have provided your card for payment. Students that abuse this system will be disciplined.

- Linda Brinegar, Dining Services
After-School Hours Agreement

The After-Hours Agreement needs to be signed by student and a parent. If you are able to print the attached document, please bring it to Check-In Day. Otherwise, we will have a copy for you to complete that day.
Lockers

Students may opt out of having a locker this year. If you would like to use one, a locker will be assigned to you on Check-In Day. The locker combinations will be given out at a later date. An announcement will be made when lockers are available for use during this physically distancing time.
AU Campus Safety Parking Permit
Academy Vehicle Registration Process
All vehicles parked on Andrews University property must register their vehicle with the Office of Campus Safety. This must be done in person at the Campus Safety office before August 24.
To register a vehicle, you need to bring the following to Campus Safety. A valid driver's license, proof of insurance and current state registration.
When registering a vehicle two forms of payment are accepted. The office of Campus Safety accepts any credit or debit card or we can charge to a current University account. We are unable to accept cash payments and the total charge is ten dollars.
You will be given a green community registration sticker or an orange staff registration permit if your guardian currently is employed by Andrews and is present at the time of registration. This will go on the driver's side lower corner of your windshield and should be visible to the on duty patrol officer. This permit will allow you to park in all blue and green lots on campus. No overnight parking is permitted.
The parking permit will expire on August 31 of the following year, when it will need to be renewed.
As a complimentary service, Campus Safety is pleased to offer free jump starts and vehicle lockouts to our guests and students provided they are on University property.
The Andrews University adopted vehicle policy can be found below.
If you have further questions, we are available twenty four hours a day, seven days a week and can be reached at the following number: 269-471-3321.
Family Intentions for this School Year

Assuming that our county is still in Michigan Phase 4, we will begin the school year with everyone attending each day of the week with stipulations in place to maintain six feet physical distancing in each of the classrooms. To do this, we are going to limit the total number of students who can attend in-person classes at Andrews Academy.

We ask THAT EACH FAMILY RESPOND to the following survey to answer a few questions so that we can continue to make plans for this school year (please list each student). Your feedback will help us determine when we have reached our enrollment limit for in-class instruction. Regardless of whether or not you have completed enrollment, started enrollment, or have yet to begin any step of enrollment for this school year, we ask you to complete this survey. Even if your family has moved away or chosen not to attend AA, we need this information so that we have an accurate record for each student.

The enrollment process (online enrollment, schedule, and financial agreement form) needs to be completed in order to reserve your spot for the in-classroom instruction which begins on August 24, 2020. If more students want to attend than is allowed by state guidelines, then we will invite those additional students to join our remote learning classes instead.

PLEASE TAKE THIS SURVEY BY THIS MONDAY, AUGUST 10, 2020.

Note: If you are wondering where you are at in the enrollment process, please contact Ms. Esther at penn@andrews.edu.
The Andrews Academy COVID-19 Plan for a Successful Start is attached to this email. It will be available on our website as well. This is a living document that will be updated as we get new information.
Partnering for Eternity (PFE) Program, Formerly ASSIST Program
Andrews Academy offers a unique work/mentorship program to our students that provides tuition assistance in the form of an $800.00 scholarship awarded at the end of each semester. Through this service-oriented program, students are paired with older adults in our community and perform common household and yard work tasks for their "mentors." In return, students benefit from the wisdom and life experiences of the older adults, as well as the financial assistance toward their Adventist education. Not only do students develop life skills such as commitment, leadership, communication, interpersonal proficiency, and empathy, they also learn the value of service and building generational bridges to last for eternity.
Both an editable PDF application form and details regarding COVID-19 considerations have been attached to this email. Please read both of these documents to determine if you and your student(s) are interested in meeting the requirements of the program. The deadline for submitting the application is August 21. Individual phone interviews and/or a Zoom Q & A orientation will occur during the first week of school. The program is set to begin the first week of September.
Here are some "pro tips" concerning how to fill out the application:
Right click on the .pdf PFE application file attached to this email, select "Save as," and save it to your computer or just drag and drop it to your desktop.
Right click on the saved file, select "Open with" and select one of the recommended options. Options that are certain to work are Microsoft Edge, Google Chrome, and Adobe Acrobat Reader.
Read the first five informational pages with your student in conjunction with the COVID-19 considerations document.
Click in the first field on the "Student Information" page, key in the needed information and use the "Tab" key to move to the next entry field.
Once your student is finished entering all applicable information, please double-check the information and key in your name and date on the "Commitment Pledge" and "Assumption of Risk, Release from Liability, and Indemnification Agreement" pages.
Save the completed document to your computer and email it to the coordinator of the program, Joelle Ashley, at joellea@fullylive.com.
This method of application submission is required because it is cost effective and easy to organize one digital application file per student. No other form of application (handwritten mailed, .jpg images of handwritten pages, etc.) will be accepted. Contact Mrs. Ashley at 301-991-4152 if you have program questions or need technical support.
Please bring a water bottle each day. As in many places throughout the US, drinking fountains are shut down to reduce the spread of COVID-19.

Students will be able to refill water bottles while at school.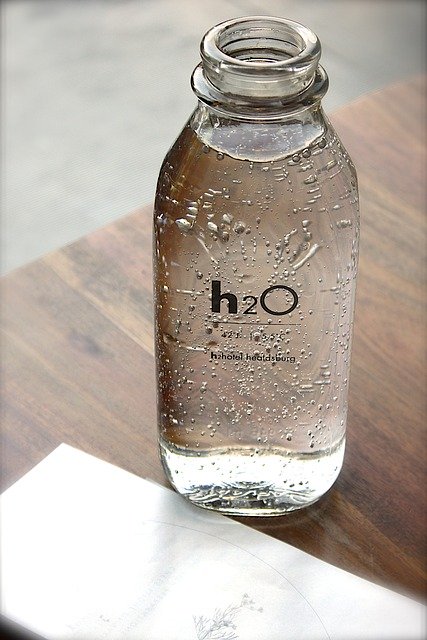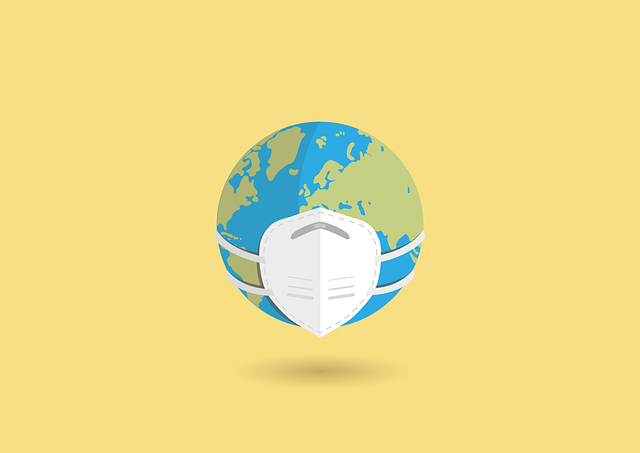 The school will be provide two reusable face masks that need to be washed after each day.
We also encourage you to use disposable face masks.
Face masks must have at least two layers of material, cover both the mouth and nose, and must be worn securely against the individual's face (no bandanas).
Face masks should not include images, logos (unless provided by AA or AU), or slogans.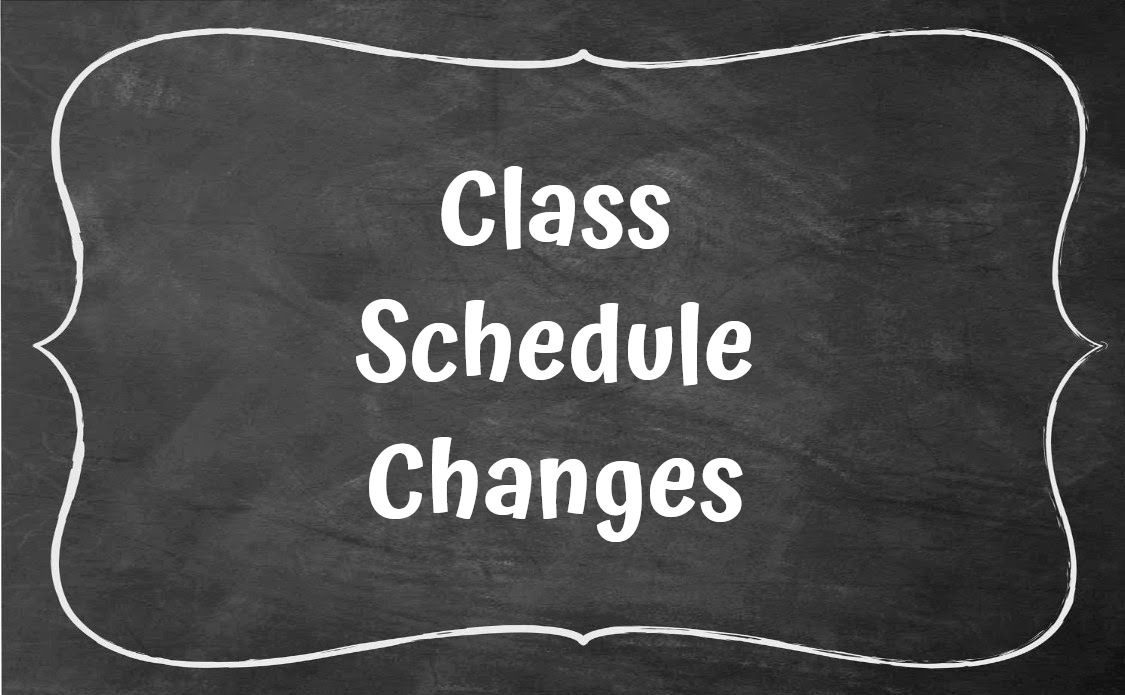 Changes to four classes for this upcoming school year:
1. Construction Design class will be changed to a Nautical Arts class.

2. Principles of Web Design will be changed into a Principles of Graphic Design class.

Because of COVID, two other classes need to be changed:

3. Team Sports will be changed to a Racquet Sports class.

4. Literary Interpretation (musical class) has been cancelled. The new class is Great Books Literature, which is an upper level class.

We apologize for any inconvenience.
Need to talk?

Any students or faculty/staff who would like to talk with our guidance counselor, Ms. Sanford, regarding the changes going on, please contact her at lindas@andrews.edu.

Summer Office Contact Information

Please submit your class schedules to Ivonne Segui-Weiss, our school registrar, at aaregistrar@andrews.edu, or contact her via Zoom (see link to schedule below) if you have any class schedule questions.

For finance questions, please contact our business manager, Gracie Gaytan, at gaytan@andrews.edu.

For any registration or general questions, please contact AA's administrative assistant, Esther Penn, at penn@andrews.edu.
New Students

Each week more students are applying and enrolling for this coming school year. If you have not applied yet or you know someone who has not, please contact the school at academy@andrews.edu.

For new students, please go to the AA website and click on "Apply Now" for the online application.
Returning Students

For returning students who have not yet re-enrolled, please log in to FACTS and re-enroll. See the link below for detailed instructions.

(Parents, please keep in mind that even though your child was financially cleared, they will not be able to begin class this next school year (2020-21) if their account has a balance.)
Concerto Night 2020

Students who intend to perform as a soloist in the Concerto Night program on November 7 are invited to submit their information via the Google form below. More information is coming soon!
Music Auditions

Students who have signed up for band and strings, check your email for audition information.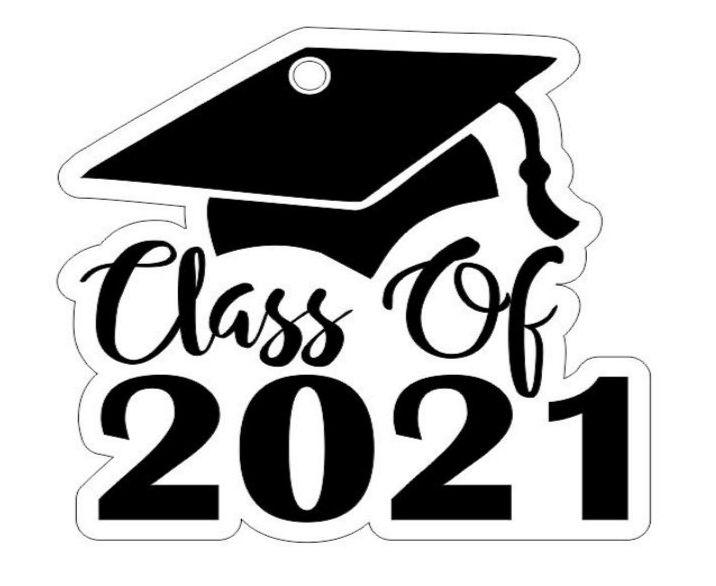 Senior Pictures & Ads for Yearbook

PLEASE DO YOUR SENIOR PICTURE THIS SUMMER - DUE OCTOBER 23.

Senior pictures are needed for yearbook, Sanjo Senior edition, class night, and the class composite to be hung in the AA commons. The yearbook needs your senior and baby pictures by October 23, 2020. The senior section of the yearbook is being worked on near that time.

We encourage you to get your senior picture done during the summer before the busy school year begins. Photographers get busy in the late Summer and Fall, so you may want to book an appointment early. PLEASE PLAN AHEAD and get your picture done in a timely manner.

Please send an electronic senior picture (JPEG) to the yearbook team (aayearbook@andrews.edu). You do not have to go to a professional photographer for this picture, but please make sure you follow the picture requirements.
Pictures must adhere to the following requirements:
In color
Head and shoulder picture (not entire body)
Portrait/vertical mode (not landscape/horizontal)
Modest attire
No sleeveless, no jewelry
High-resolution JPEG (at least 4x6, 300 ppi resolution)
By the same date (October 23), please submit a baby picture as well. The baby picture will be used by yearbook and for class night purposes. Please submit a high-resolution JPEG baby picture. If you cannot scan the picture, you can bring the baby picture to the yearbook staff, and they will scan it for you.

Also, please plan ahead for senior yearbook ad night in early Fall, during Senior Spirit Week. At that time, you and your parents can purchase senior ads for the yearbook.

If you have any questions, please email Mrs. Silvestre at silvestre@andrews.edu.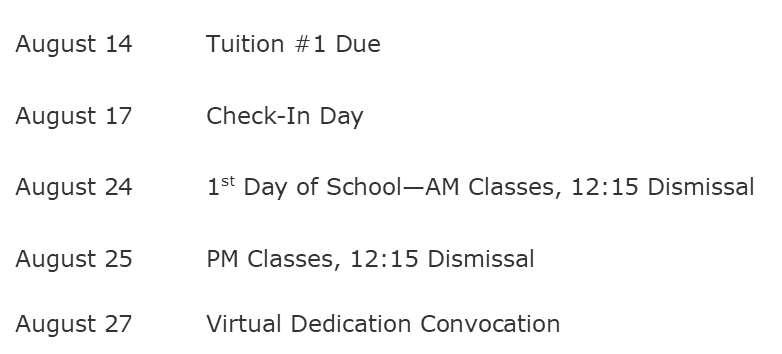 The year-at-a-glance calendar is on our website (subject to change).
Andrews Academy

8833 Garland Ave Berrien Springs, MI 49104

269-471-3138